flying wrestler
thoughts on screenwriting from writer-producer erik bork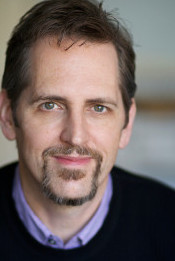 I'm a screenwriter best known for my work on the HBO miniseries BAND OF BROTHERS and FROM THE EARTH TO THE MOON, for which I wrote multiple episodes, and won two Emmy and two Golden Globe Awards as part of the producing team. I've also sold series pitches (and written pilots) at NBC and FOX, worked on the writing staff for two primetime dramas, and written feature screenplays on assignment for companies like Universal, HBO, TNT, and Playtone. I teach screenwriting for UCLA Extension, National University and The Writers Store, and offer one-on-one consulting to writers.  Click here to email me.
Why "Flying Wrestler"?
...
Teaching at National University
...
Most Influential Screenwriting Blogs
...
Many writers believe their story needs a villain -- a single character who is the main source of opposition in the story, or the primary "bad guy." Since arguably all stories have a "protagonist," don't they all need an "antagonist"? I don't believe they do. Not every...
read more