My favorite thing about teaching and consulting with writers is when I establish an ongoing mentoring relationship and see it pay off over time.  While it might start with me giving notes on a script (see details on that below), it often continues beyond that into "coaching" — because my approach is less about focusing on what might not be working in a piece of material, and more about identifying a path forward — where I help a writer work their way to the best possible version of their project.
It's the first big decisions that are the most important, and most difficult to get right — which is why I always recommend writers seek professional input early in the process, before getting in too deep. (Just like an agent or manager will want clients to run ideas by them before committing to writing a spec script.)
I always start with the basic concept – with the story challenge(s) that the writer is hoping to get an audience emotionally invested in.  I find Blake Snyder's Save the Cat  books to be a great help with this — and especially his thoughts on "genre". (You might also be interested in reading about "What I look for in a script", as well as my take on the phenomenon of "script consultants".)
If you're interested in having me read all or part of a finished script or outline, here are the options:
"Fifteen and Four"
My recommended introductory method for giving feedback on material is called the "Fifteen and Four." With this package, I read the first 15 pages of a script, plus a 4-page story or series synopsis — then discuss it with you during a one-hour recorded phone conference (or Skype call).
In my experience, 90% of the important notes I have on a script will be notes that I would also have on that 4-page synopsis — notes that center on the story concept, main character and structure. (For a feature screenplay, the "Beat Sheet" from the SAVE THE CAT books provides a great template to use.)
Alternative options for the "Fifteen and Four" are:
(1) 25 script pages, with no 4-page synopsis.
(2) A 10-12 page outline, with no script pages.
(3) A 4-page synopsis, with no script pages — in which case Erik will first provide written comments and e-mail them back, before doing the phone or Skype conference.
(4) A 4-page synopsis, plus a coverage report from a service like www.SpecScout.com. (Erik can read and interpret reader scores and comments, and help you identify next steps, in addressing the feedback.)
(5) Two rounds of written notes on a one-page synopsis or query, followed by a 60-minute call.
(6) A 90-minute call to discuss a one-page synopsis or verbal pitch for an idea.
Of course, there are times where a full script read is the preference (see below for details on that), but more often than not, this introductory package makes an ideal way to begin working with me.
The "Add to Cart" buttons on this page will take you to a Paypal shopping cart, through which you can prepay using a major credit or debit card, or e-check. This reserves your spot the quickest, and gets you the fastest turnaround time, but there is a 3% "tax" to cover Paypal's fees.
If you'd rather prepay by sending a cashier's check or money order, you can send it to:
Funclub Unlimited (Erik's corporation name, please put this on the payee line)
PO Box 281
Agoura Hills, CA 91376
Please e-mail Erik to let me know it's on its way, and when to expect it.
With any payment, I will confirm receipt via e-mail, and let you know when to expect feedback by.




Full Script Consultations
If you would like a full consultation for a feature film screenplay, television script or short film or script, choose one of the packages below.
Each includes a four-page written analysis and suggestions, covering concept, genre, structure, and execution — looking at the project's overall potential, what he felt you were trying to achieve, and how best to improve it moving forward. I highly recommend the optional additional 60-minute recorded phone conference (or Skype call, or in-person meeting) to discuss the notes, and your possible next steps.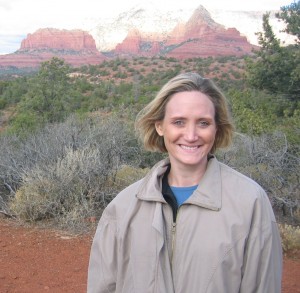 "Erik's expertise has helped me improve my pitching, my screenwriting and my TV writing.  He really knows story (it's obviously second nature to him), but is also able to step back and articulate big conceptual ideas in a practical way, which makes him a wonderful teacher.  Over the course of the last year I have met with many television executives, and Erik's coaching has helped me walk in with confidence.  Working with him is like attending the film school I wish I had when I went to film school!" – AMY TAYLOR, represented by Original Artists and Quattro Media
"I would not have made it this far without Erik's very direct and constructive criticism.  At a time when it's difficult to get a break, it's great to be able to receive feedback from a top pro.  I've worked with dozens of consultants, and his script notes are the best I've ever received. Amazing that such a talented writer does consulting. He's reasonably priced and a nice guy.  I will be using his services again in the future!" – STEPHEN HOOVER, 2010 Grand Prize Winner, "Table Read My Screenplay"; 2009 Gold Prize Winner, PAGE International (Thriller/Horror Category)

"I've worked with half a dozen evaluators before finding someone of Erik Bork's caliber.  Thanks in part to his invaluable insights, my screenplay placed highly enough in Script Savvy's contest that they are now recommending it to producers.  Erik has an exquisitely attuned sense of truth and is willing to give critical, hard-to-hear feedback so important in helping me hone my scripts.  His points are always about the screenplay and not his ego. Perhaps most importantly, Erik listens. His intention is to work with me as an ally and I trust that completely."  – JEFF COTTON, Script optioned by Emmy-nominated and Peabody-winning producer.